The finest treadmills.
The Woodway 4Front treadmill is the basis of a long line of innovation, comfort and versatility. It represents a dynamic and exceptional running platform used and trusted by athletes and runners everywhere.
It is also the treadmill chosen to be a part of the Boost One anti-gravity treadmill.
Woodway treadmills are specifically requested by competitive sports teams, medical and rehabilitation facilities, and high-usage fitness facilities worldwide because of their patented design that provides a superior running surface for users.
The innovative impact-reducing Boost is ideal for performance and physical therapy applications, giving users the ability to walk or run at as low as 20% of their body weight, reducing and creating a safe and controlled running environment.
Woodway
A Woodway treadmill will save your facility money in the long run as they have the lowest cost of ownership on the market. You will find Woodway treadmills inside 1000's of elite sporting clubs, medical facilities, and clubs globally.
Boost One
The Boost Treadmill with Woodway 4Front is an unrivalled impact reducing solution for your performance and rehabilitation needs. Learn more about this anti-gravity treadmill here or watch the video below.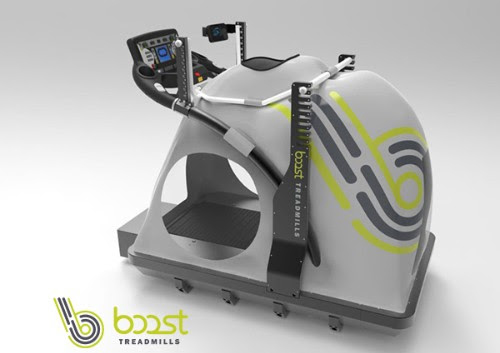 Boost Anti Gravity Treadmill
Built for performance and rehabilitation, the Boost One treadmill is the highest quality and most affordable air pressure treadmill on the market today.
Want to find out more?
Woodway Treadmills are available in Australia from
NovoFit
, the exclusive Woodway distributor – call
1800 628 824
or enquire below.